Brought to you by
Vubundada Engineering inc
; Soon to be on the drawing board, the Vubundada inspired Sport Utility Vehicle (SUV), the
Amilcar Cabral
,
Kilmanjaro Edition
sport Utility Vehicle.
The African
Automotive Design Association's
goal is "...to bring together
Automotive design
enthusiasts,
Artists
of all ages, professional designers and design students, of all nationalities, to promote design education, African culture, African Heritage, and to encourage
automotive design
practice in Africa..."Their mission is "...To develop and create a brand new automotive design language, style or identity for Africa..."
The
Uri (Namibia)
Uri. From the Namibian word for "jump", this extremely able 4x4 is perfect for the real off road path. Made in Namibia and South Africa using a Toyota chassis and engine (underpinnings).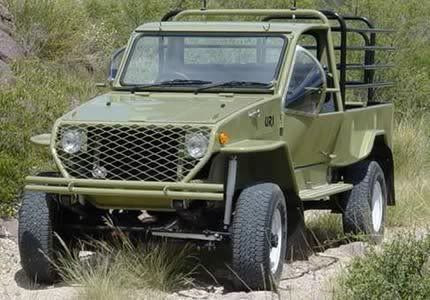 The
libyan Rocket:
The car was unveiled on the 30th anniversary of the revolution which propelled the Libyan leader to power. The Saroukh el-Jamahiriya (Libyan rocket) a five-passenger saloon in a metallic Libyan revolutionary green with tinted windows, was launched at a special summit of the Organisation of African Unity organised by Colonel Gaddafi. The car has the aerodynamic lines of conventional models but the front and rear ends are rocket-shaped. The interior is replete with air bags, an inbuilt electronic defence system, and a collapsible bumper which protects passengers in head-on collisions. Revolutionary Dukhali Al-Meghareff, chairman of the Libyan arab Domestic Investment company which produced the prototype, billed it as revolutionary in automotive history. He said it was developed from safety ideas conceived by Gaddafi. The company plans to set up a factory next month in Tripoli, the Libyan capital, to start production. "The leader spent so many hours of his valuable time thinking of an effective solution. It is the safest car produced anywhere," Mr Meghareff said. "The invention of the safest car in the world is proof that the Libyan revolution is built on the happiness of man."
The
Z-600 (Nigeria)
The Z-600 was the brainchild of a Nigerian Dr Ezekiel Izuogu, who envisioned an all-African car, designed and made in Nigeria from 90% local content. It has a doorbell for a horn, quite a surprising detail, and still remains as an existing prototype.
The
Matatu (Kenya)
This very unique and useful minibus design called a Matatu. It was originally styled and developed in Nairobi Kenya; The body is fabricated from sheet metal and built upon an Isuzu minibus chassis that is also driven by an Isuzu engine.
(Morocco) The Laraki Fulgura:
This Moroccan supercar concept, named after its founder Abdeslam Laraki was based on the world famous Lamborghini Diablo. It was offically unveiled at the 2002 Geneva motor show.