Former "judge" Constance Briscoe is penniless, cannot find work and owes the taxman £150,000, the Old Bailey heard today.
She has had to sell her Wandsworth flat to her son to raise money to pay other bills. Since being released last year from a 16-month prison sentence she has found no work as a barrister, the court was told.
Briscoe had been Britain's most prominent African woman judge before being jailed in May 2014 for lying to the police. She was convicted of perverting the course of justice after two trials over the speeding points scandal of ex-Cabinet minister Chris Huhne.
In her first trial the jury was unable to reach a verdict and by the time of the second trial she had been granted legal aid. Today prosecutors demanded she pay £89,246 towards prosecution costs of her first trial.
But Patrick Gibbs QC, defending, told the court: "The fact is that Miss Briscoe is wholly without funds." Asked by Mr Justice Baker what her current income is, Mr Gibbs replied: "Zero." When the judge inquired whether she was receiving benefits, he answered: "No."
A demand that she attend today's hearing had been sent to her home.
The court heard she is still living in the flat she once owned with her 26-year-old son and daughter, aged 24.
In September 2013 she sold the £650,000 flat to her 26-year-old son to raise £159,000 which was used to pay her defence legal costs and her tax bill.
But now she has a county court judgment against her for unpaid VAT of £49,000 plus £1,000 interest and she owes £96,000 in income tax on her royalties, the court heard.
The judge ordered that she sign affidavits within seven days about her debts and assets and prosecutors will then have a further 21 days to decide whether to pursue the costs debt.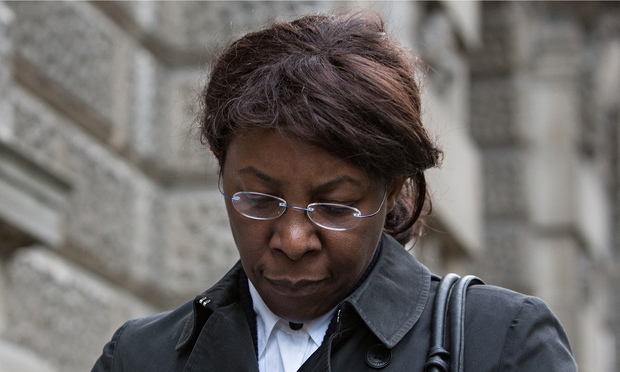 Lying Lawyer